Build Mental and Physical Strength With Our Adult Karate Program in Rock Hill
At American Martial Arts, we want to help you be the best you can possibly be. That's why our Adult Martial Arts program uses the tenets of traditional karate to help instill positive personal growth, taking your goals into account, and to help you become mentally and physically healthier. We are Rock Hill's best program for building your overall fitness, learning practical self-defense, and reducing your stress and anxiety.
Are you ready to see how karate can change your life? Simply fill out the short form on your screen to learn more!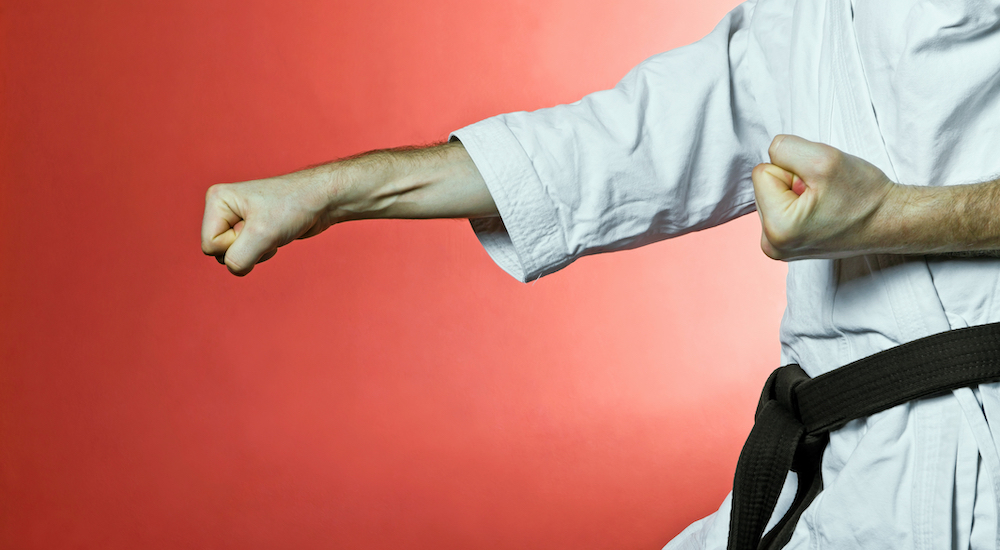 Our Adult Martial Arts Classes Offer A Comprehensive Health Program
Training in the martial arts offers a blend of mental and physical benefits. By beginning your journey with our karate classes, you'll have the opportunity to take on sustainable fitness habits and increased lean muscle, plus reduced stress and anxiety. Our Adult Martial Arts program also teaches real-world self-defense skills and will help you enjoy boosted energy in your day to day tasks. What's not to love?
Join us in Rock Hill and get karate instruction that will:
Help you improve your physique and build lasting fitness
Reduce your stress and anxiety levels, increasing your overall wellbeing
Teach you practical self-defense for any situation
Give you access to professional mentors and an amazing community
Our Adult Martial Arts classes use traditional karate training to help you be the best you can possibly be. By enrolling in your first class, you take the first step toward better health, improved fitness, and a happier lifestyle!
Rock Hill's Best Adult Karate Is Here To Help You Succeed!
Stop by and consult with one of our instructors or give us a call -- we're happy to talk through your individual needs and advise you on how we can help you achieve your goals. Our staff has helped many people from around Rock Hill and York accomplish sustainable fitness and work toward their black belts! American Martial Arts is the top choice for Adult Martial Arts Karate training.
Just fill out the short form on your screen to get started!